Observer pattern is used to automatically notify state change in object to all its dependent objects. It works as a pub/sub for state change between objects.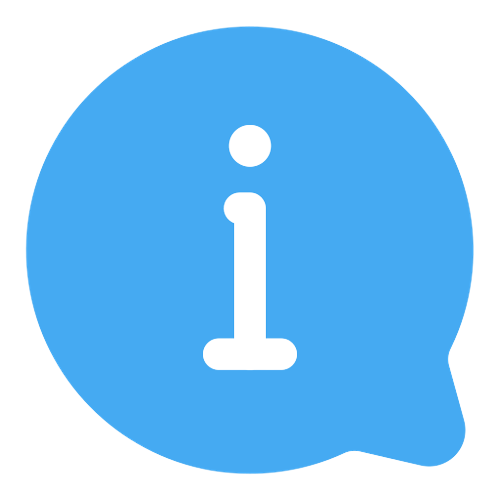 Check complete details and explanations about Observer pattern in the article: Observer Design Pattern
This article demonstrates Observer pattern implementations in Java. Check the following examples.
Example #1: General Observer
Let's consider a general example of a simple Observer pattern demonstration.
Class Diagram
Take a look at the class diagram.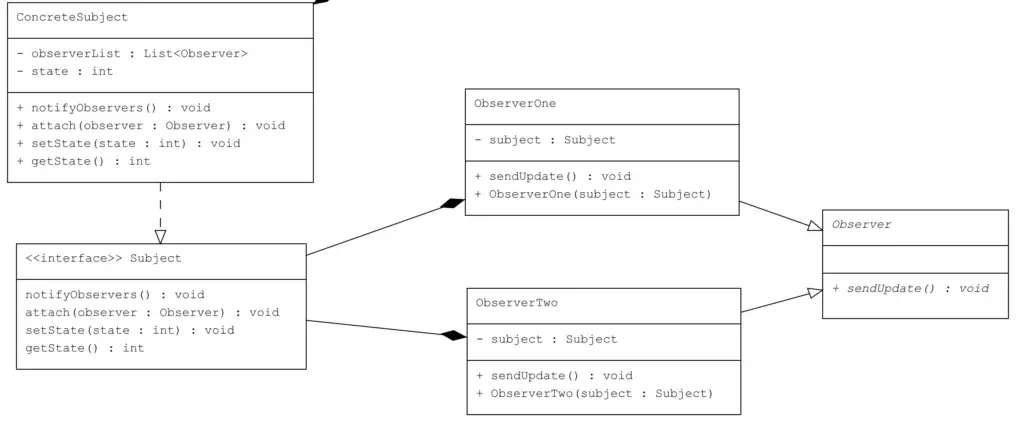 Subject Interface
// Subject.java

package com.bigboxcode.designpattern.observer.observer;

public interface Subject {

    int getState();

    void setState(int state);

    void attach(Observer observer);

    void notifyObservers();

}
Concrete Subject
// ConcreteSubject.java

package com.bigboxcode.designpattern.observer.observer;

import java.util.ArrayList;
import java.util.List;

public class ConcreteSubject implements Subject{

    private int state;

    private List<Observer> observerList = new ArrayList<>();

    public int getState() {
        return state;
    }

    public void setState(int state) {
        this.state = state;

        notifyObservers();
    }

    public void attach(Observer observer) {
        observerList.add(observer);
    }

    public void notifyObservers() {
        for (Observer observer : observerList) {
            observer.sendUpdate();
        }
    }

}
Observer Interface
package com.bigboxcode.designpattern.observer.observer;

public abstract class Observer {
    protected Subject subject;

    public abstract void sendUpdate();
}

Observer One
package com.bigboxcode.designpattern.observer.observer;

public class ObserverOne extends Observer{

    public ObserverOne(Subject subject){
        this.subject = subject;
        this.subject.attach(this);
    }

    @Override
    public void sendUpdate() {
        System.out.println( "Received in ObserverOne: " + subject.getState());
    }
}
Observer Two
package com.bigboxcode.designpattern.observer.observer;

public class ObserverTwo extends Observer{

    public ObserverTwo(Subject subject){
        this.subject = subject;
        this.subject.attach(this);
    }

    @Override
    public void sendUpdate() {
        System.out.println( "Received in ObserverTwo: " + subject.getState());
    }
}
Demo
// Demo.java

package com.bigboxcode.designpattern.observer.observer;

public class Demo {
    public static void main(String[] args) {
        Subject subject = new ConcreteSubject();

        new ObserverOne(subject);
        new ObserverTwo(subject);

        System.out.println("Setting subject value to 10");
        subject.setState(10);

        System.out.println("\n-----------------------------\n");

        System.out.println("Setting subject value to 999");
        subject.setState(999);
    }
}

Output
Setting subject value to 10
Received in ObserverOne: 10
Received in ObserverTwo: 10

-----------------------------

Setting subject value to 999
Received in ObserverOne: 999
Received in ObserverTwo: 999
Source Code
Use the following link to get the source code:
| Example | Source Code Link |
| --- | --- |
| Example #1: General Observer | GitHub |