Interpreter pattern is used to represent any language operation in Object Oriented Programming context.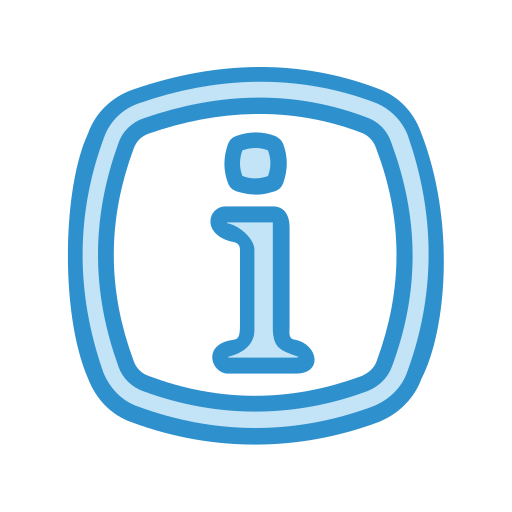 Check complete details and explanations about the Interpreter pattern in the article: Interpreter Design Pattern
This article demonstrates Interpreter pattern implementations in Java. Check the following examples.
Example #1: Logical Operation
Let's take the example of boolean operations like AND, OR, XOR, etc.
Operation Interface
// Operation.java

package com.bigboxcode.designpattern.interpreter.booleanoperation;

public interface Operation {
    boolean execute(String opContext);
}

Terminal Operation Class
// TerminalOperation.java

package com.bigboxcode.designpattern.interpreter.booleanoperation;

public class TerminalOperation implements Operation {

    private String data;

    public TerminalOperation(String data) {
        this.data = data;
    }

    @Override
    public boolean execute(String opContext) {
        return opContext.contains(data);
    }
}

AND Operation Class
// AndOperation.java

package com.bigboxcode.designpattern.interpreter.booleanoperation;

public class AndOperation implements Operation {

    private final Operation op1;
    private final Operation op2;

    public AndOperation(Operation op1, Operation op2) {
        this.op1 = op1;
        this.op2 = op2;
    }

    @Override
    public boolean execute(String opContext) {
        return op1.execute(opContext) && op2.execute(opContext);
    }
}
OR Operation Class
// OrOperation.java

package com.bigboxcode.designpattern.interpreter.booleanoperation;

public class OrOperation implements Operation {

    private final Operation op1;
    private final Operation op2;

    public OrOperation(Operation op1, Operation op2) {
        this.op1 = op1;
        this.op2 = op2;
    }

    @Override
    public boolean execute(String opContext) {
        return op1.execute(opContext) || op2.execute(opContext);
    }
}

XOR Operation Class
// XorOperation.java

package com.bigboxcode.designpattern.interpreter.booleanoperation;

public class XorOperation  implements Operation {

    private final Operation op1;
    private final Operation op2;

    public XorOperation(Operation op1, Operation op2) {
        this.op1 = op1;
        this.op2 = op2;
    }

    @Override
    public boolean execute(String opContext) {
        return op1.execute(opContext) ^ op2.execute(opContext);
    }
}

Demo
// Demo.java

package com.bigboxcode.designpattern.interpreter.booleanoperation;

public class Demo {
    public static void main(String[] args) {
        Operation op1 = new TerminalOperation("Big");
        Operation op2 = new TerminalOperation("Box");

        Operation andChecker = new AndOperation(op1, op2);
        Operation orChecker = new OrOperation(op1, op2);
        Operation xorChecker = new XorOperation(op1, op2);


        String checkStr1 = "Big Box Code";
        String checkStr2 = "Only Big Code";
        String checkStr3 = "Only Box Code";
        String checkStr4 = "No Code";


        boolean andResult1 = andChecker.execute(checkStr1);
        boolean andResult2 = andChecker.execute(checkStr2);
        boolean andResult3 = andChecker.execute(checkStr3);
        boolean andResult4 = andChecker.execute(checkStr4);

        System.out.println("Data: " + checkStr1 + "; AND Result: " + andResult1);
        System.out.println("Data: " + checkStr2 + "; AND Result: " + andResult2);
        System.out.println("Data: " + checkStr3 + "; AND Result: " + andResult3);
        System.out.println("Data: " + checkStr4 + "; AND Result: " + andResult4);

        System.out.println("\n----------------------------------------------\n");

        boolean orResult1 = orChecker.execute(checkStr1);
        boolean orResult2 = orChecker.execute(checkStr2);
        boolean orResult3 = orChecker.execute(checkStr3);
        boolean orResult4 = orChecker.execute(checkStr4);

        System.out.println("Data: " + checkStr1 + "; OR Result: " + orResult1);
        System.out.println("Data: " + checkStr2 + "; OR Result: " + orResult2);
        System.out.println("Data: " + checkStr3 + "; OR Result: " + orResult3);
        System.out.println("Data: " + checkStr4 + "; OR Result: " + orResult4);

        System.out.println("\n----------------------------------------------\n");

        boolean xorResult1 = xorChecker.execute(checkStr1);
        boolean xorResult2 = xorChecker.execute(checkStr2);
        boolean xorResult3 = xorChecker.execute(checkStr3);
        boolean xorResult4 = xorChecker.execute(checkStr4);

        System.out.println("Data: " + checkStr1 + "; XOR Result: " + xorResult1);
        System.out.println("Data: " + checkStr2 + "; XOR Result: " + xorResult2);
        System.out.println("Data: " + checkStr3 + "; XOR Result: " + xorResult3);
        System.out.println("Data: " + checkStr4 + "; XOR Result: " + xorResult4);
    }
}

Output
Data: Big Box Code; AND Result: true
Data: Only Big Code; AND Result: false
Data: Only Box Code; AND Result: false
Data: No Code; AND Result: false

----------------------------------------------

Data: Big Box Code; OR Result: true
Data: Only Big Code; OR Result: true
Data: Only Box Code; OR Result: true
Data: No Code; OR Result: false

----------------------------------------------

Data: Big Box Code; XOR Result: false
Data: Only Big Code; XOR Result: true
Data: Only Box Code; XOR Result: true
Data: No Code; XOR Result: false

Source Code
Use the following link to get the source code:
| Example | Source Code Link |
| --- | --- |
| Example #1: Logical Operation | GitHub |